After London, How Safe is Malta from a Terrorist Attack?
Last week saw the third attack classified as a terror attack in three months in the city of London. At 22:08 (British Summer Time) a white van rammed pedestrians before three men emerged with knives and attacked civilians nearby in Borough Market. A police officer who stepped in to help was injured, but is not reported to be in a critical condition. Police reports indicated that the men were wearing false bomb vests. In total, 8 people were killed and 48 people are reported to have been injured.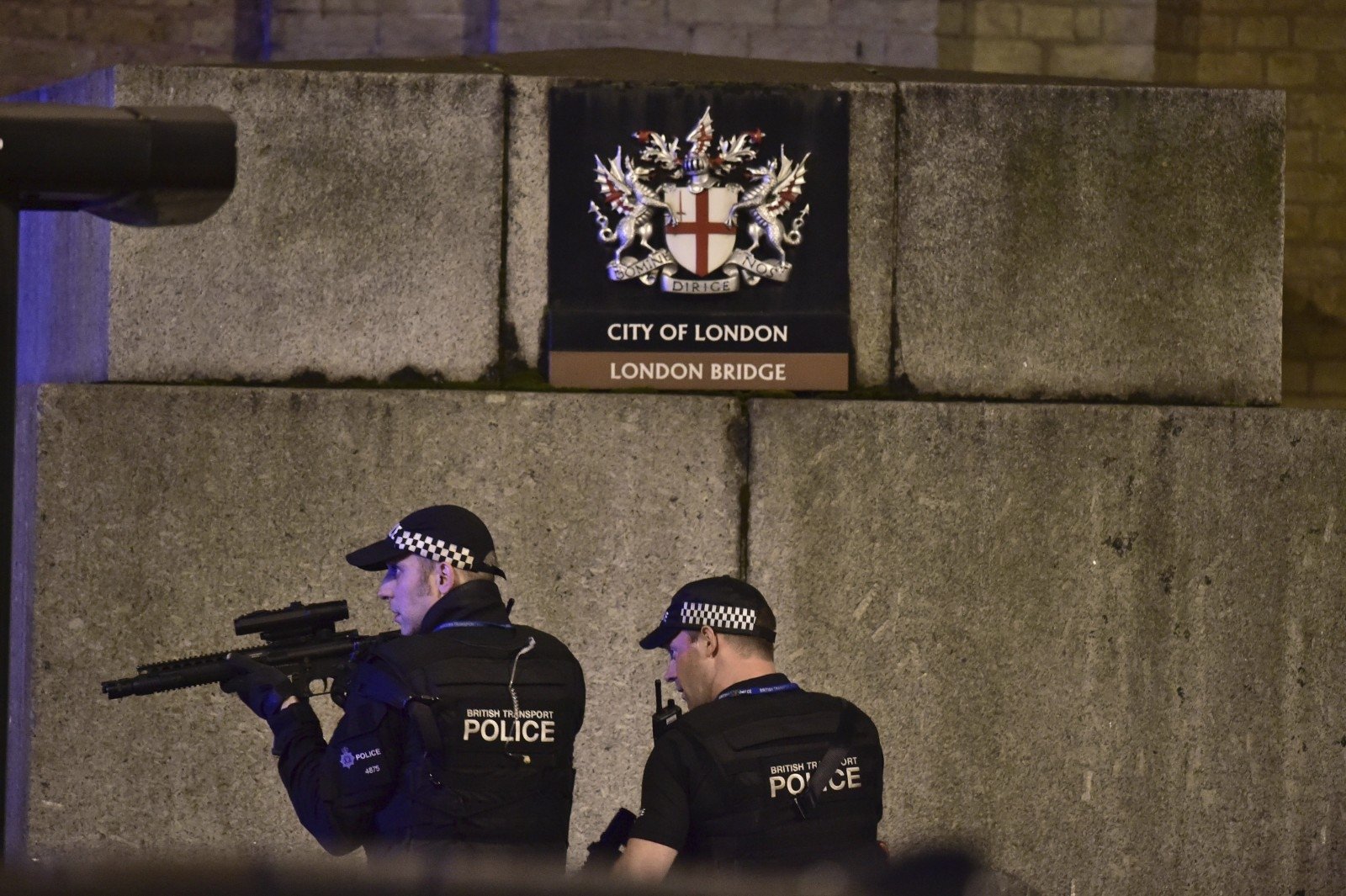 Police responded rapidly to the situation with a report being issued on the radio this morning that the British rapid response units acted extremely quickly and decisively, and the attackers were shot dead within eight minutes of first being called. The Metropolitan Police issued live updates on Twitter, including information of armed police responding to another incident in Vauxhall, which, while major (a stabbing), turned out to be unrelated. Metro reports that the police are giving advice to "anyone who believes they could be caught up in one of the incidents."
British general election campaigning was suspended in light of this latest attack, despite the election being only four days away at the time (we'll get to mentioning that election tomorrow). The two major party leaders released statements, with the Conservative Party's Theresa May saying that the events were "dreadful", and Labour's Jeremy Corbyn describing them as "brutal and shocking". London's mayor, Sadiq Khan's comments included it being "a deliberate and cowardly attack on innocent Londoners", and that Londoners would not submit to intimidation by terrorists.
Armed police presence has been increased on the streets, with an investigation being staged by the Counter Terrorism Command. London Bridge and Borough underground stations have been closed, trains remain passing through them but not stopping. London Bridge overground station was also closed for the day.
In light of very public terror attacks throughout the past few years, should the Maltese population be worried? An objective conclusion is not easy to formulate, but here is some readily available information that might help us all to form our own arguments. While ISIS did include Malta on their list of a long list of countries they considered themselves at war with, we were the very last one, so I would doubt we are a major priority. Terror attacks thrive on publicity, so globally famous cities like Paris and London would logically be far easier to get a worldwide reaction out of than our island. London itself is around five times the size of Malta. Reports over the past years have been indicating that ISIS is losing a lot of territory in most of its key areas, so these attacks can be seen as desperate attempts to maintain an image of strength and relevance. They are now trying to be even more public, centering around landmarks, like London Bridge, and involving celebrities, like Ariana Grande's case in Manchester.
The biggest worry for us would possibly be our geographical proximity to areas of the world where these radical groups have the largest foothold, though these days it is so easy to travel by air that the whole world seems to be closely connected. My own opinion would have to be that Continental Europe faces the biggest threat, it is far easier to remain unnoticed when one can cross land borders to multiple different nations in varying directions, rather than a tiny island whose main method of access is a single airport, which would bottleneck everything. According to the British Foreign Travel Office, the threat of danger from our roads is higher than the threat of terror attacks in Malta. I guess it's always nice to see our in-jokes being statistically verified by international authority.
However, just because we do not seem to be a priority target, it does not mean we should ignore the situation the world is in and fail to take appropriate steps. In 2013, the new Rapid Intervention Unit was launched in Malta, increasing the number of officers on patrol and decreasing the individual officer's work time, as under the old system their workload was such that they did not have time to refresh their training often enough, according to a 2013 Independent report. At this time, the amount of vehicles patrolling was increased in order to decrease response time. I believe this was a step in the right direction, a major increase shouldn't be needed if Malta maintains its relatively low crime rate, however, if the threat level changed, the appropriate alterations would be required.
In addition, we as citizens can always do our own part in emergency situations, no matter what they are. Most importantly, be careful. In First Aid training, we are always taught to assess if a situation is dangerous for us before trying to help. If running in and trying to help someone else in any emergency situation can put you in danger, the first thing you should do is make sure you are safe. If you need to get away, do so, and call for the emergency services. Remember, however, especially now when we tend to get a bit divided during election time, that we are a very small and close-knit population. If you come across a situation where you can help someone with no danger to yourself, then by all means, go ahead. (And keep your phones charged! 😉)
Witty, charming, eloquent, and handsome. And that's what the people who DON'T like him say! A new face on The Yuppie's new team, Ian is a staunch supporter of the Oxford comma who can throw shade like it's nobody's business. Armed with a sharp tongue and a penchant for overly long sentences, this fiery young writer admits to be looking forward to a long career as a struggling novelist.
Latest posts by Ian Zerafa (see all)